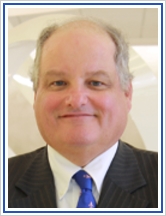 Chair, Board of Directors. Greg Kelly, M.S., M.B.A., has been an active member of Maryland's emerging business community for over 35 years. He has invested in a number of early-stage companies, and he has founded, been a Board Member of, or been a strategic advisor and financial consultant to numerous other companies.
For 20 years, Greg served in the Health Care & Life Sciences practice of KPMG in Baltimore, where he managed or provided public and private offerings assistance, financial structuring advice , transactions services, small and large company performance improvement initiatives, and attestation services.
Greg is currently a founder, the Co-President, the Chief Science Officer and the Chief Financial Officer of Blue Ocean Biosystems, Inc. in Easton, Maryland, and the Managing Director of Acadine Ventures, LLC.