BMI is a growing, active company. Actively focused upon improving the quality of life and overall state of public health. Read our news and press releases to learn more about what we are doing!
---
Fall 2012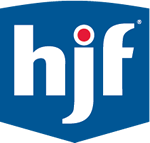 BMI has been awarded a contract from the Henry M. Jackson Foundation for the Advancement of Military Medicine. In collaboration with scientists from the Naval Medical Research Center and DTRA, BMI will test the feasibility of applying its Immune Refocusing Technology for designing improved target antigens for preventing bacterial infections. BMI recognizes that bacterial infections stimulate a variety of immune responses, but many of these responses are of little value in clearing or preventing infections. BMI will assess the protective immune responses stimulated by immune refocused bacterial antigens.

| | | | | |
| --- | --- | --- | --- | --- |
| | | | | |
Spring 2012
BMI announces award of a grant from the Bill and Melinda Gates Foundation Grand Challenges Exploration Poliovirus Eradication program. BMI plans to design a single vaccine antigen that protects against all three serotypes of poliovirus using the Company's proprietary brand of rational antigen design, the Immune Refocusing Technology. The availability of a vaccine composed of a single cross-reactive antigen will simplify the process of producing poliovirus vaccines and avoid problems of antigenic dominance to reduce the costs and improve immune responses.