BMI's proprietary, platform technology of Immune Dampening and Refocusing is a method that defeats antigenic variation and deceptive imprinting. The immune system with its ability to recognize a wide array of different B and T cell epitopes can exhibit a strong preference for a limited set of epitopes. Yet when other potentially antigenic determinants are presented in the absence of the immunodominant ones, the previously unrecognized epitopes, are now recognized. While the phenomena of immunodominance or antigenic hierarchy is not fully understood, it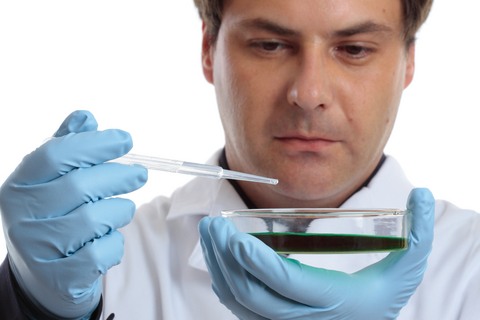 appears that it is a mechanism adopted by a wide array of pathogens to focus the immune response to less relevant or irrelevant epitopes. The pathogen "decoys" the immune response resulting in a very narrow strain specific immunity, no protection, blocking antibody, or immune enhancement.
These immunodominant epitopes are immune dampened by our platform technology without significantly disrupting the complex conformation of the molecule. The immune dampened antigen when presented to the immune system, now ignores the previously immunodominant decoying epitopes(s) resulting in antibodies and cell-mediated responses to previously less antigenic sites throughout the molecule. These newly refocused responses are associated with broader neutralization and cell-mediated killing activity than observed in the unmodified, non-immune dampened antigen.
The Technology is patented and filed worldwide (PCT WO95/06124 "Dampening of an Immunodominant Epitope of an Antigen for Use in Plant, Animal and Human Compositions and Immunotherapy"). BMI holds an exclusive worldwide license from the U.S. Government Department of Health and Human Services for the technology.